SHBBSKS005 – Provide micro-dermabrasion treatments
Cost: $1,499 + $110 (admin fee non-refundable)
Contact us: for more information regarding this course or to enrol click here
Duration: 20 hours of study & practical work and includes distance education.
Hours: Mon – Sat (10am – 4pm)
Application
This unit describes the performance outcomes, skills and knowledge required to use pre-set systems using diamonds and crystals with vacuum suction to exfoliate the skin of the body or face.
It requires the ability to establish priorities with the client and synthesise knowledge of skin science and effects of treatment on skin structure, and to design and provide a safe and effective treatment. Micro-dermabrasion treatment can be an individual service or form part of a series of services.
This unit applies to beauty therapists who work in beauty salons. In this environment they work in a team but exercise judgment in selecting and providing an appropriate treatment.
No occupational licensing, certification or specific legislative requirements apply to this unit at the time of publication.
Pre-requisite Unit
SHBBINF001 – Maintain infection control standards
Unit Overview:
Understanding and defining micro-dermabraision
Anatomy & Physiology, skin types and the effects of micro-dermabraision
State, territory or local health and hygiene regulations and requirements for the prevention of infection
Wound healing
Establishing client requirements, designing and recommending micro dermabraision treatment programs.
Performing patch test and creating unique treatments.
Review treatment, provide post treatment advice and cleaning of treatment area
On successful completion, you will receive:
A Statement of Attainment from SHB50115 – Diploma of Beauty Therapy
A Record of Results
* Nationally Accredited Unit of Competency
This qualification is Nationally Recognised Training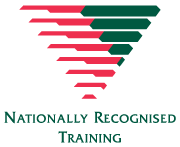 Provide Micro-dermabrasion Treatments SHBBSKS005