SHB60118 – ADVANCED DIPLOMA OF INTENSE PULSED LIGHT AND LASER FOR HAIR REDUCTION
Cost: $14,990 + free bonus inclusions (valued at $3,500)
Contact us: for more information regarding this course or to enrol click here
Qualification Description:
This qualification reflects the role of individuals who apply substantial specialised knowledge and skills to design and safely apply non-ionising
radiation treatments using intense pulsed light and laser technologies to reduce unwanted hair on the face and body.
In this role they make complex, independent judgements in consulting with clients and analysing their skin and hair characteristics, designing
and evaluating intense pulsed light and laser hair reduction treatment programs, selecting and using appropriate technology, and applying
it within the context of safe client and operator practices and in compliance with regulatory requirements.
Ongoing technological developments in this area of practice require the use of broad knowledge and the identification, analysis and
evaluation of information from a variety of sources to build personal capability.
Practice may be undertaken in a salon or clinic in the beauty industry or in other settings where cosmetic laser hair reduction services are
offered. The use of intense pulsed light and laser is subject to legislation, regulation and licensing in some Australian states and territories.
Entry Requirements:
Entry to this qualification is open to individuals who:
have achieved a Diploma of Beauty Therapy; AND
have 12 months post-qualification experience as a beauty therapist with a primary focus on providing facial services, skin services and hair reduction services.
OR
are an Enrolled Nurse or Registered Nurse; AND
have 12 months post-qualification experience in the application of knowledge in human biology, anatomy and physiology.
Core units:
SHBBHRS005 – Identify and control safety risks for intense pulsed light and laser hair reduction treatments
SHBBHRS006 – Design laser hair reduction treatment programs
SHBBHRS007 – Provide laser hair reduction treatments
SHBBHRS008 – Design intense pulsed light hair reduction treatment programs
SHBBHRS009 – Provide intense pulsed light hair reduction treatments
SHBBINF001 – Maintain infection control standards
SHBBRES002 – Investigate developments in cosmetic treatments using light and laser systems
We have put this exclusive course together so you can learn these advanced dermal beauty skills to perform advanced treatments and be job
ready, have the edge on other beauty professionals without the extra expense of dermal degrees.
These bonus skills are valued at $3,500, but included for no extra in your SHB60118 Advanced Diploma of Intense Pulsed Light and Laser For Hair Reduction.
You Will Learn:
Analysing skin conditions
Designing and reviewing IPL and laser treatment
programs for pigmented and vascular lesions, skin
rejuvenation and acne
Consultation techniques
Performing and assessing test patch
Delivering safe and effective treatments
Selecting and using laser / IPL technology
Pre and post treatment advice
Documentation requirements
Compliance with regulatory requirements
Includes all consent forms
BTTA provides nationally accredited training in various professional courses, with both full and part time courses available, along with interest-free payment plans.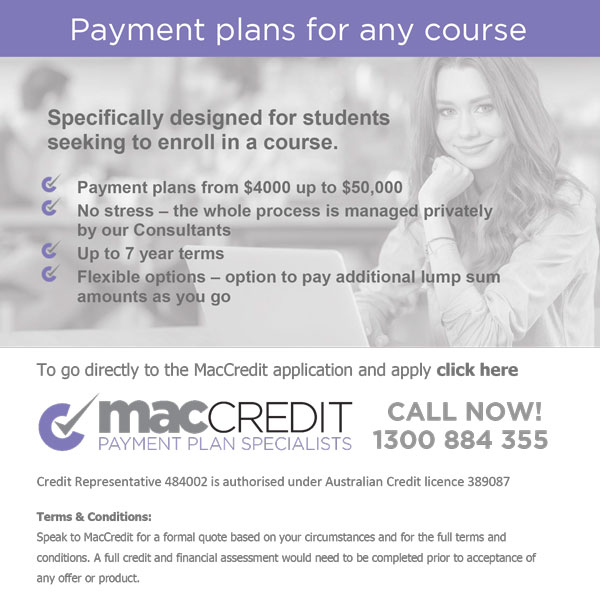 Specifically designed for students looking to take their education to the next level
Payment plans up to $40,000
No stress – the whole process is managed privately by our Consultants
Up to 7 year terms
Flexible options
Fast efficient approvals, simply apply online
To go directly to the Mac Credit application and apply click here
Credit Representative 484002 is authorised under Australian Credit licence 389087
Terms & Conditions:
Speak to MacCredit for a formal quote based on your circumstances and for the full terms and conditions.
A full credit and financial assessment would need to be completed prior to acceptance of any offer or product.
This qualification is Nationally Recognised Training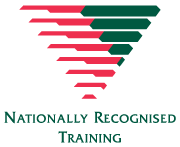 Advanced Diploma Of Intense Pulsed Light and Laser For Hair Reduction SHB60118