SHB50216 Diploma of Salon Management
Cost: $19,900 + $750 Admin Fee
Contact us: for more information regarding this course or to enrol click here
Duration: 12 months Part Time – Distance Education and or face to face * Or * 6 months full time – Distance or face to face
Hours:
Course Overview:
This qualification reflects the role of senior managers and small business owners of personal services businesses. They are responsible for coordinating the day-to-day operation of the business and for planning, monitoring and evaluating the work of the team. Salon managers also operate with significant autonomy to make strategic business management decisions. This qualification provides a pathway to work as a salon manager in any type of personal service business including hairdressing or beauty salons, barber shops and spas. No occupational licensing, certification or specific legislative requirements apply to this qualification at the time of publication.
Licensing/Regulatory Information:
No licensing, legislative, regulatory or certification requirements apply to this qualification at the time of endorsement.
Entry Requirements:
There are no entry requirements to this qualification, however it is highly desirable that you have completed a Certificate III, Certificate IV or Diploma of Beauty Therapy, or a Certificate III or Certificate IV in Hairdressing and have considerable salon experience before enrolling in this program.
Course format and packaging rules:
10 units must be completed; 7 core units and 3 elective units
Core Units:
BSBHRM404 Review human resource functions
BSBHRM506 Manage recruitment selection and induction processes
BSBSUS501 Develop workplace policy and procedures for sustainability
SHBXPSM001 Lead teams in a personal services environment
SHBXPSM002 Manage treatment services and sales delivery
SHBXPSM003 Promote a personal services business
SHBXWHS002 Provide a safe work environment
Elective Units:
BSBMGT502 Manage people performance
BSBSMB402 Plan small business finances
BSBSMB406 Manage small business finances
On successful completion, you will receive:
A Testamur for SHB50216 Diploma of Salon Management
A Record of Results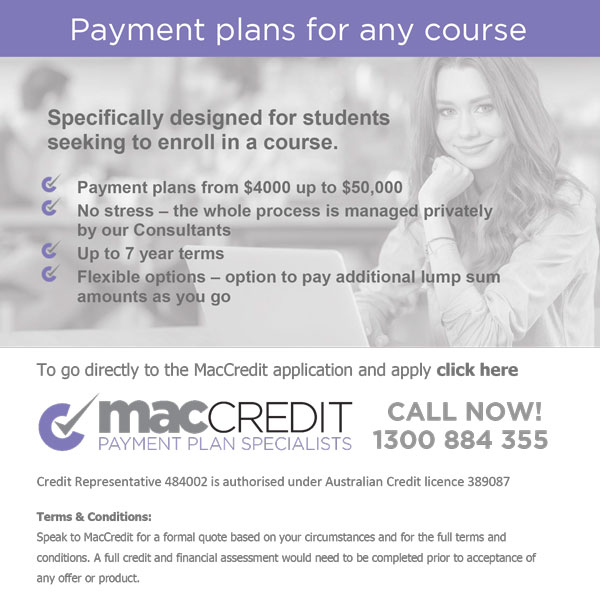 Specifically designed for students looking to take their education to the next level
Payment plans up to $40,000
No stress – the whole process is managed privately by our Consultants
Up to 7 year terms
Flexible options
Fast efficient approvals, simply apply online
To go directly to the Mac Credit application and apply click here
Credit Representative 484002 is authorised under Australian Credit licence 389087
Terms & Conditions:
Speak to MacCredit for a formal quote based on your circumstances and for the full terms and conditions.
A full credit and financial assessment would need to be completed prior to acceptance of any offer or product.
This qualification is Nationally Recognised Training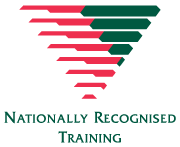 Diploma of Salon Management SHB50216