LLTTAT801A Design & apply laser tattoo removal treatment programs (Class 4 Laser)
Contact us: for more information regarding this course or to enrol click here
This unit of competency is specifically designed to provide applicants with the skills and knowledge to successfully provide Tattoo Removal Treatments, utilising Q-switched Laser technology within cosmetic medical clinics or beauty salons. It is considered that the use of lasers is one of the best methods of tattoo removal; however, comprehensive knowledge of lasers and laser safety, skin anatomy, wound healing, tattoos and aftercare is required for safe and effective treatment delivery.
You will learn:
Skin Anatomy & Physiology revision
History of Tattoo Removal
Types of Tattoos
Tattoo Removal Lasers & safety revision
Client consultation
Treatment procedures practical
Pre and post care
Entry Requirement: Direct Entry
Pre Requisites:
HLTIN402B Maintain infection control in office practice settings
SIIBBHRS705A Apply intense pulsed light and laser safety protocols
ED170 Laser and Intense Pulsed Light Safety Course
Approved by Queensland Radiation Health for persons wishing to obtain a license to use laser apparatus for hair reduction, skin rejuvenation, superficial vascular treatments and superficial pigment lesion treatments and tattoo removal (or any other approved laser safety course)
You need to apply to QLD radiation health for a licence to use a laser apparatus for tattoo removal prior to completing 100 supervised hours in laser tattoo removal
UP – SKILL Units
Recommended if you do not have a background in Beauty Therapy:
SIBBCCS301A Apply the principles of skin biology to beauty treatments
SIBBCCS403A Recognise body structures and systems in a beauty therapy context
SIBBCCS404A Work in a skin therapies framework
SIBBCCS406A Use electricity in beauty therapy treatments
SIBBCCS405A Develop treatment plans
Investment: To be advised
Pathways information: Not applicable
Course includes:
A comprehensive training manual
Hands on practical training with models
On successful completion you will receive a Statement of Attainment – LLTTAT801A Design & apply laser tattoo removal treatment programs
Delivery: The course is conducted in a manner that enables you to complete the training to suit you and your family/life situation
Dates: To be Advised
Investment: To be advised
How can I pay for the course?
Call our office to discuss a payment plan that suits you best. You may choose self-funding through pay as you go.
How can I enrol in the course?
We will send you an information pack about your preferred dates and an enrolment form. All you need to do is complete the enrolment form and return this to us to secure your place in the course of your choice.
This qualification is Nationally Recognised Training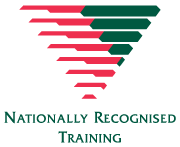 Design & apply laser tattoo removal treatment programs (Class 4 Laser) LLTTAT801A