SHBBSKS003 Design and perform cosmetic tattooing
Cost: $8,900 + $110 admin fee
Contact us: for more information regarding this course or to enrol click here
Duration: 6 consecutive days 9am – 5.00pm
Hours:
Cosmetic Tattooing also known as permanent make-up has increased rapidly in recent years as more and more women seek to enhance their natural features with less fuss. Cosmetic tattooing is most commonly used to define eyebrows, define and bold eyeliner, enhance lip liner.
This nationally accredited unit of competency will give you the skills and knowledge required to penetrate the skin to apply pigments in order to achieve cosmetic tattoos on the face and body.
Whether you make cosmetic tattooing your sole career or combine it with your current profession, this course will provide you with the skills and confidence to meet your customer's needs and expectations.
Pre-requisite Unit
SHBBINF001 Maintain infection control standards
Unit Overview:
Understanding and defining cosmetic tattooing
Anatomy & Physiology for cosmetic tattooing
State, territory or local health and hygiene regulations and requirements as relevant to cosmetic tattooing skin penetration guidelines, infectious disease transmission routes and prevention of infection transmission
Establishing client requirements, designing and recommending cosmetic tattooing
Perform patch test and perform cosmetic tattooing service including how to perform permanent eyebrow, eyeliner and lip line procedures
Review treatment, provide post treatment advice and cleaning of treatment area
Entry Requirements
To undertake this unit of competency you must hold SHB50115 Diploma of Beauty Therapy, have a Nurse or Health Related background
Course includes:
A comprehensive training manual
Hands on practical training
Consultation material
Cosmetic tattoo device and inks for you to keep
On successful completion, you will receive:
A Statement of Attainment from SHB50115 – Diploma of Beauty Therapy
A Record of Results
* Nationally Accredited Unit of Competency
This qualification is Nationally Recognised Training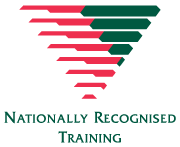 Design and perform Cosmetic Tattooing SHBBSKS003