SHB30115 – Certificate III Beauty Services
Domestic Students Only
Cost: $5,900 Tuition fee +
$360 Administration fee +
$100 Uniform fee.
This qualification will provide you with hands-on learning in a variety of beauty techniques so you can work in a salon as a beautician.
In our beauty course you'll learn about:
waxing
manicures and pedicures
makeup application
eyelash extensions
tinting services
the science of skin and nails
communication and retail techniques
You'll also have the opportunity to put your practical skills to the test with real-world experience in our simulated work environment.
15 units must be completed
11 core units
4 elective units,
The selection of electives must be guided by the job outcome sought, local industry requirements and the complexity of skills appropriate to the AQF level of this qualification.
Core Units:
SHBBBOS001 – Apply cosmetic tanning products
SHBBCCS001 – Advise on beauty products and services
SHBBMUP002 – Design and apply make-up
SHBXCCS001 – Conduct salon financial transactions
SHBBFAS001 – Provide lash and brow services
SHBBHRS001 – Provide waxing services
SHBBNLS001 – Provide manicure and pedicare services
SHBBRES001 – Research and apply beauty industry information
SHBXCCS002 – Provide salon services to clients
SHBXIND001 – Comply with organisational requirements within a personal services environment
SHBXWHS001 – Apply safe hygiene, health and work practices
Elective Units:
SHBBHRS002 – Provide female intimate waxing services
SHBBMUP001 – Apply eyelash extensions
SHBBMUP004 – Design and apply remedial camouflage make up
SHBXCCS004 – Recommend products and services
Study Mode
Full Time: 9 months
Study mode is face to face and structured delivery
Prerequisites:
There are no entry requirements to this qualification however, it is highly desirable that you:
have sufficient literacy, numeracy and visual interpretation skills to successfully complete the course,
possess excellent people skills.
Career Pathways
Beauty Consultant
Cosmetic Retail Consultant
Freelance Beauty Worker
Waxing Specialist
Department Store/ Pharmacy Cosmetic Consultant
Cosmetic or Beauty Equipment Sales Representative
Spray Tan Specialist
Education Pathways
Successful completion of our beauty course will enable you to apply for
SHB40115 – Certificate IV in Beauty Therapy
SHB50115 – Diploma of Beauty Therapy
SHB50216 – Diploma of Salon Management
SHB60118 – Advanced Diploma of Intense Pulsed Light and Laser for Hair reduction
You may receive credit for your previous study
Awards:
On successful completion of the SHB30115 – Certificate III in Beauty Services, you will receive:
1. A Testamur for SHB30115 – Certificate III in Beauty Services, which is a nationally recognised qualification.
2. A Record of Results
Course Includes
SHB30115 Certificate III in Beauty Services upon resulting competent
Electronic training material
All assessments
Clinic practical hours
Work placement support
Campus location: 
8-9/1 Douglas street Coolangatta QLD 4225
Payment Methods
Payments can be made via credit card (Visa and MasterCard) EFT, or direct deposit. Flexible payment plans and study loans may also be available
No stress – the whole process is managed privately by our Consultants
Flexible options
Fast efficient approvals, simply apply online
To go directly to the Study Loans application and apply click here
Study loans are a private student loan company that provides the funds for approved BTTA courses direct to them on behalf of you. We can loan anywhere between $2,001 and $15,000. Our loan terms range from 6 to 48 months and we provide interests rate from 9.75% p.a. based on financial and educational data.
This qualification is Nationally Recognised Training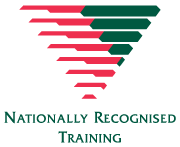 SHB30115 – Certificate III in Beauty Services